From darkness to light...
From depression to happiness...
From sadness to gratitude...
From doubt to belief...
From anxiety to joy...
From stress to tranquillity...
From Pain to relief...
From rejection to acceptance...
From anger to patience...
From guilt to forgiveness...
From frustration to tolerance...
From low self esteem to confidence...
From bondage (addiction, fear) to freedom...
From jealousy to contentment...
From conflict to clarity...
From violence to peace...
From tears to laughter...
From fantasy to reality...
From hopelessness to hope...
From dying (SUCIDE ) to living...
From dis-ease to health...
Let's travel this journey towards a holistic way of living...
-Ahana
Counselling can help you, help yourself, change the way you think... feel...live

What we do:
A session at Ahana....
A session at Ahana will last for an hour minutes. During this session, you can pour out all your worries and troubles that were pulling you down. Discuss any questions that have been bothering you. You can share anything that you were uncomfortable or embarrassed to share with your family or friends. Vent out your deepest emotions and feelings that are traumatising you. This helps you unload and release all that pressure, tension, stress, worries and most important all the built up anger. The more you share with the counsellor better she will be able to understand you and your problems, get to the depth of your issue, and help you find solutions and bring about the required change. Some people are very confused about their real problems and misunderstand them or are not able to accept and face them. Hence, they are unable to find permanent solutions and the problems keep recurring and or getting worst.
Now, it may not be possible to open up completely in the first session itself, which is just fine. You can share more and more as you start getting comfortable with the counsellor, her intervention techniques and begin to trust her completely, knowing that you will get the assistance you are looking for. Once catharsis takes place, all your strong emotions and intense experiences have been shared and let out, you will begin to undergo some therapeutic and positive changes in many aspects of your life, which will also extend to your physical well-being. You will begin to feel much lighter emotionally, mentally and physically, having let go of all the heavy baggage you were carrying, habits and lifestyle, which were not benefitting you. Over time, you will feel very liberated and happy, learning to accept and enjoy life with its imperfections. Counselling can help you unburden your mind and body....
We do not prescribe medication in our therapies and the sessions are very private and confidential.
Our Technique:
We use one or a combination of therapies like CBT, RET, IPT, Family and marital therapy, some alternative healing techniques to name a few depending on the problems and situation, taking into consideration the clients comfort and beliefs.
The responsibility for change lies with the client. This means that when changes happen, they are self-motivated, and therefore are more likely to last and to be effective. Self-reliance is the central aim of counselling.
We do not specialize in psychological or psychiatric testing.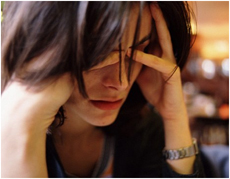 | | | |
| --- | --- | --- |
| Depression | - | Personal problems |
| Anger | - | Relationship problems |
| Stress | - | Interpersonal relationship |
| Grief | - | Couples counselling |
| Anxiety | - | Parents and children counselling |
| Suicidal tendencies | - | Adolescence counselling |
| Pre marital counselling | - | Family Counselling |
| Personal worries or concerns | - | Child sexual abuse |
| De-addictions support | | |
| Self esteem issues | | |
| Examination tension and failures. | | |
The success of any treatment will depend on the counsellor's skills, ability, and experience just as on the client's willingness make the changes required and adapt to them. One cannot be successful without the other.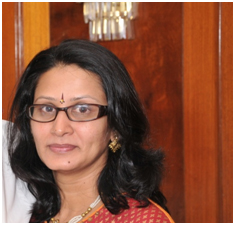 Dr.Kavitha


(Registration No: 3731)
Proprietor and counsellor- AHANA
Education:
A Master's degree in Psychotherapy & Counselling.(MS 991055)
Diploma of Proficiency in counselling & Guidance
Professional Academy of Healthcare Management-USA
Master's in Reiki (alternative healing).
Dr.Kavitha has total 20 years of work experience in various fields and organizations, out of which 8 years as lecturer in a medical college, 4 years as lead trainer in a multinational company. She has made television appearances on Zee Tamil and Star Vijay, in shows related to counselling. She has contributed article in Devadai, a Tamil magazine. She has conducted workshops for LIC and Dignity foundation.
As a counsellor she has 14 years of experience out of which 7 years part time and 7 years full time. To get an insight into her work-SHARING THEIR JOY
She has been founder president, Rotaract club of Zenith and President, Mukthi Youth wing.
World health organization ranks depression as one of the world's most disabling disease.WHO also notes that depression, one of the causes of suicide, will be the second-most prevalent condition worldwide by 2020. The National Crime Records Bureau (NCRB) 2009 reports 15 suicides every hour, with one in three victims aged between 15 and 29 years, and we have four suicide attempts per minute in India.
It's ok to talk.....give yourself that chance because you were born to be happy and live a fulfilled life, no matter what your circumstances, YOU try make it worthwhile, every moment of it. This is what we believe in and can help you do at Ahana. Cherish LIFE, LOVE yourself and be proud of YOU....